For each module of the WordPress for Translators course, I'm preparing not only text-based materials, but also workbooks, videos and downloadable assets. From a planner for your email address strategy (yes, it's a thing) to printables to help you plan the placement of your content on your website.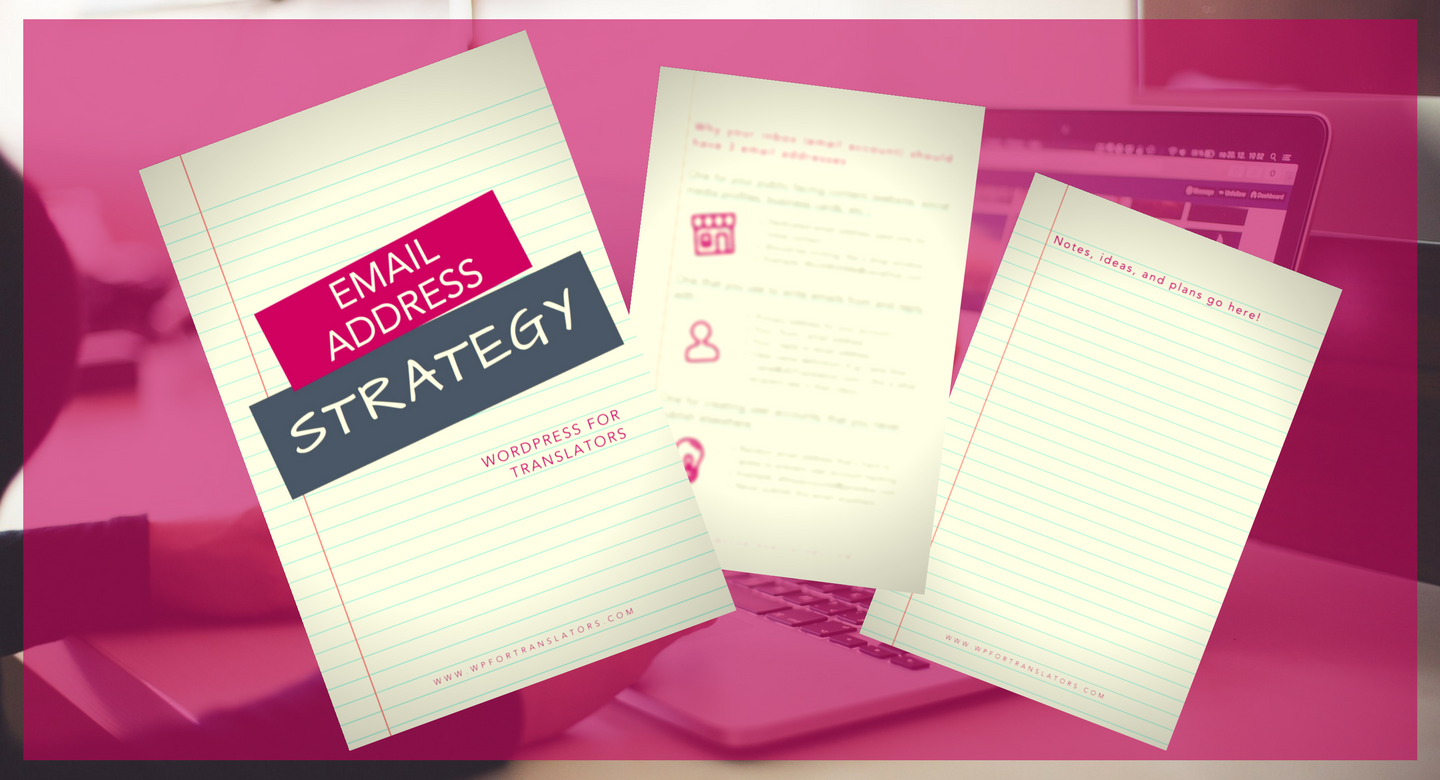 Also, there is a bunch of bonus material on how to turn your website into a hub for all your communications, incl. the most popular (and sensible) social media channels and tools. Finally, I've included expert videos with loads of helpful information. For instance, there's an interview with an attorney who specialises in cyberlaw.
In a few weeks, the course will launch and you can complete it at your own speed, jump to modules you really want to dig into first, go back and repeat other modules, and of course get feedback on all your questions within a comment thread in the respective module. Until the course is launched, you can save 30 EUR and enroll for just 39 EUR. You will also receive a complementary package containing a premium theme, child theme and plugins to use for your website. Well worth a few hundred EUR per year, for FREE!
Will I see you in the course? Go to the course page and enroll today!