Enrolled students can now become an affiliate of my teachable school. Affiliates would share the link to Online Courses for Translators and receive a 25% commission on all sales generated through their affiliate link.
How does it work?
Enroll in my teachable school.
Let me know that you want to participate in the affiliate program by sending me an email.
After logging into your teachable account, visit the new menu item "Admin".
Fill in your payout details (you will need a PayPal email address).
Grab your affiliate link and share away.
When you share an affiliate link, it creates a 365-day cookie on the user's computer. So when a user clicks your link, their computer remembers for 365 days that they came to my teachable school through your affiliate link.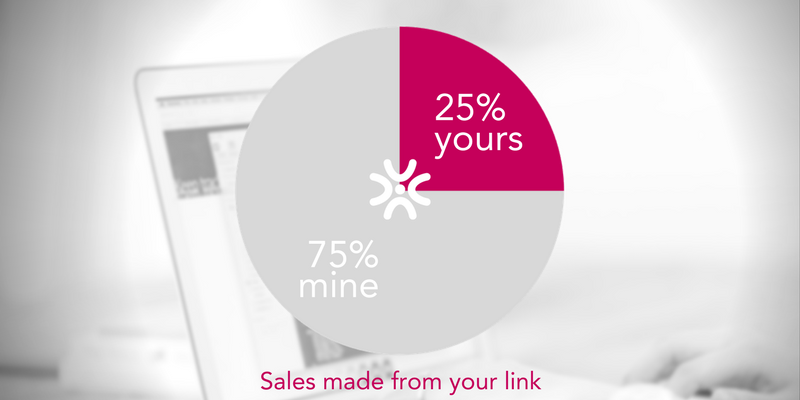 You can use your affiliate link anywhere you like: In your blog posts, on Twitter, on Facebook, on LinkedIn... If you'd like to use an image or button, feel free to reach out. I'll be happy to provide those.
The first courses launched on June 1, 2017. And more are being added soon!
Sharing is caring, and I'm looking forward to rewarding you for it!

PS: Please keep in mind that you should always indicate that you are using an affiliate link. Read more about how to disclose affiliate links here.