As a professional translator, I know when it's time to bring in experts. That is why I am happy to announce that I was able to sign Dr. Ronald Kandelhard for a module in my course WordPress for Translators.
The video module will feature an interview with the cyberlaw specialist to help course participants be on the safe side in terms of contact forms, images, legal information, disclaimers and the like.
Also included in the module: A checklist that helps you cover all legal aspects when you put together your website content.
About Dr. Ronald Kandelhard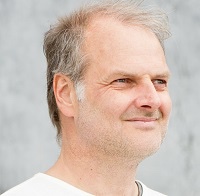 Ronald was a research associate at the university where he was awarded his doctorate (Dr. jur.). He has also worked as a legal expert for the European Union when the states of the former Soviet Union underwent their legal reforms. As a member of an expert team, he helped to develop civil and commercial laws in countries such as Georgia, Turkmenistan and Moldova, which were to follow the new political order. He also taught computer and internet law at a university. Today, he runs a medium-sized law firm with two partners and advises and represents small and medium-sized businesses as an attorney for commercial and corporate law.
Because he wanted to have more time for family and travel, Ronald has become an online entrepreneur himself. As a member of the acb network for design & communication (acb-Netzwerk für Design & Kommunikation), he ensures that the websites created by the network meet legal requirements.
Web workers and online entrepreneurs frequently ask him for legal advice regarding their websites. Therefore, Ronald has founded easyRechtssicher.de, a German portal for all things cyberlaw.
---
Sign up now for WordPress for Translators, the first online course that helps you build a functional and informative website for your translation business in 30 manageable units.