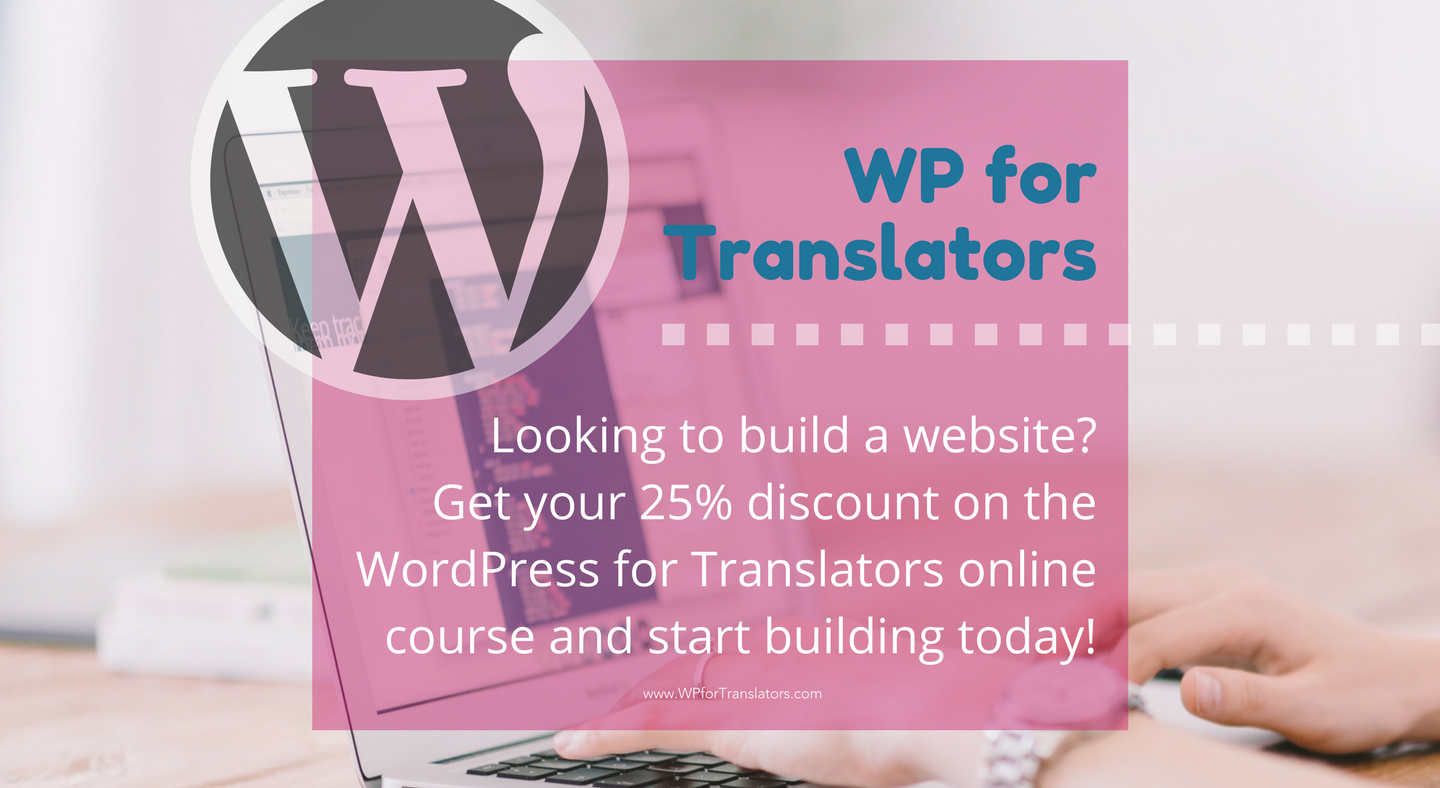 Hello everybody!
Summer is in full swing and many of you are coming back from your holidays. If you are like me, you have many ideas during your holidays and perhaps one of them is to get your marketing going by upping your game with a WordPress website.
Well, I've got the perfect offer for you:
Get a 25% discount on my WordPress for Translators online course and build your website in 30 days or less using the discount code SUMMER2017.
The discount is valid until midnight on August 31, 2017.
The students of the course love it for the details and insights they get. And of course the support I offer when they run into roadblocks. My motto is that no one should feel frustrated at any point during the course. Together we will find solutions to any problem you run into.
Visit the course page and check out the table of contents. You'll see that the course offers everything you need to know about building your own WordPress website.
All the best,

PS: If you're still looking for full-service, affordable hosting, check out my hosting packages!